Golf Investor Club Introduction
Written By: admin
|
January 31, 2012
|
Posted In:
Golf Investor Club Introduction
26th Jan 2012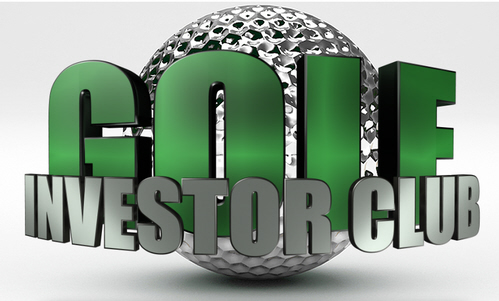 Insp Steve Introduces Golf Investor Club
Hi Bloggers,
Inspector Steve here, I have previously done reviews on LTO for Sports Betting Professor and Racing Tipsters and am currently reviewing Cricket Tipster. I am also currently conducting a review on BST as well for Place Bet Pro. My name is Steve and I am 42 years old and live in Melbourne, Australia. I have been interested in betting on horses for over 20 years now and have picked up sports betting as well in the past 5 or so years. I started doing sports arbitrage full time about 6 years ago and then moved to the UK and was trading horse racing for a couple of years. Back in Australia now and am still betting in my spare time and follow a couple of systems that seem reasonably good but haven't yet led me to betting being my source of income, which is my ultimate goal. Well my ultimate goal is to get my golf handicap into single figures but you get the gist.
Anyway, on to the introduction. Golf Investor Club is a product from the BetFan team that sends out tips using spread bets in golf finishing position markets. There are 3 main companies that offer a huge array of spread bets - Sporting Index, Spreadex and Sportspreads. Sporting Index will be the main bookie used and bets will be with them unless otherwise stated. For this service, the bets to be struck will always be "Finishing Positions". If you go into this option you will find anything up to 80 golfers you can bet on.
Spread Betting
For those of you that are not familiar with spread betting, it is similar to futures trading. You can buy or sell a result and the end result is multiplied by your stake for either a win or a loss. For example, Tiger Woods may be available to sell at 24 or buy at 27. Selling in golf spread betting means you want the player to do well, buying means you want him to do badly. This is totally different to most other spread bets where the opposite is the case! In our case we would be buying Tiger Woods at 27 for say £1.
If he wins the tournament then his finishing position is 1 and you lose £26 i. e  (27-1= 26) If however he misses the cut his finishing position will be 70 and you will win £43 i.e. (70-27 = 43)   70  is the highest position achievable for the vast majority of Finishing position bets and effectively acts as a safety net for sellers. This safety net is one of the reasons why most spread bettors sell rather than buy.
So that's it basically, we wait for the tips every week, put the bets on and see how we go. The vendor has stated that you will not win every week but expects to do well over the course of the year. We'll start off with a betting bank of 1000 points with stakes advised by the vendor.
OK, let's do it!
Regards
Inspector Steve Reviewing Golf Investor Club