All By The Book Review
Written By: admin
|
November 3, 2010
|
Posted In: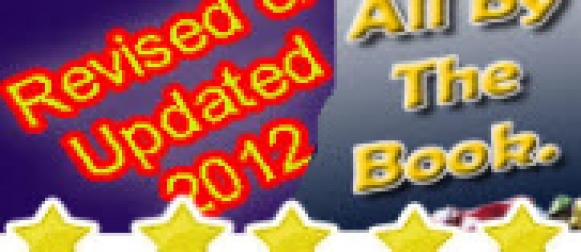 All By The Book Review
Rating:





- A Full House 5 stars!
How did All By The Book fair during our initial 12 week trial period?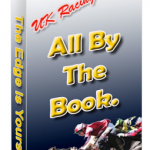 What can you expect from "All by the book"
I have been doing a thorough test on "All by the book" since April 14 and this is something that is totally foreign to me and something that I have never done before. But anyway, I performed the trial and the results just impressed me even more. I had a trial on the All by the book system for 84 working days using 105% book and the results have given me an impressive 1623.67 profit points with a total maximum risk of 1440.41 points which gave me a high plus 112.72% on Return on Maximum Risk.
It may have caught the attention of those eagle eyed bloggers that it had an additional 40 points on the final total on day 84 using the all by the book method, but this was because of a few odd mistakes that I committed. And here are the figures I had after those 84 days of running. Winning days were 56, strike rate is 66.66%, total races were 528, 205 of these were wins, maximum risk is 1440.41, profit points were 1623.67 and return on maximum risk is plus 112.72.
The longest losing run I had was 3 days, this happened twice, longest winning run was 6 days this also happened twice, longest losing race is 13, longest winning run in races is 5,  this again happened twice, had maximum of 15 races in a day, maximum loss in a day is 26.41 points and maximum win in a day is 117.31 points.
These figures were quite impressive giving me a ratio of 2 out of 3 days which were wins. I had loss on a day of 26.41 points but the maximum return is 117.31 points. With All by the book, you can only have an average of 6 races per day making your bets easier to manage. These statistics were taken on bets made during the weekdays. Let us have a look on how it performed during the weekends.
With a total of 24 days running during weekends, 18 of these were winnings giving a strike rate of 75%. I had a total of 147 races and 62 of those were wins. Maximum risk is 344.28, profit points are 459.2 and return on maximum risk is plus 133.4%. I had 2 days where the longest losing run happened twice, the longest winning run is 6 days and once again this also happened twice, the longest losing period was 9 races, the longest winning period races was 5, the maximum races in a day were 15, maximum losses in a day was 15.04 points and maximum winnings in a day was 59.59.
These figures look much healthier, giving me an average of over 19 points per day which is a better percentage all around. So for those, who can only place bets during the weekends you be pleased to know that you will have success using All by the book. With these figures, I certainly pass and recommend All by the book. But if you happen to use the 103% book, you will even be more impressed with its performance.
Using 103% book has given me 47 winning days out of the 79 days of running. Maximum races were 260, 110 of those were wins with a strike rate of 42.30, maximum risk is 385.4, profit points is 1049.12 and return on maximum risk is plus 272.21. With the trial, I had 3 days which was my longest losing run, my longest winning run was 7 days, the longest losing race is 9,with the longest winning race is 5, that left me with the maximum loss in a day is 13.58 points by my maximum win in a day is 90.18.
All By The Book certainly has impressed with this trial.
Using All by the book makes races easier to manage in the long run as it allows only 3 to 4 races in a day. This will give you more time and attention to place your bets and races. In fact, the maximum races I had with the All by the book system were 10. If you are using a Lay system, you will normally start with a Bank of 100 points betting with 2 pounds a point. So you will need 200 pounds all in all. So even if you are betting on low stakes, you are slowly picking up in terms of your profit points.
For those who would like to see how All by the book and the 103% book performs during weekends, here are the figures: total of 24 days, winning days were 17, strike rate was 70.92%, races were 91 with 41 of those as wins, maximum risk is 136.92, profit points were 275.5 and return on maximum risk was plus 201.21%. It has had 2 days in terms of the longest losing run, longest winning run is 5, longest losing race is 5, and longest winning race is 4, maximum loss in a day is 4.98 points and maximum win in a day is 49.17 points.
On the other hand, let us take a look at the disadvantages of all by the book. First of all, keep in mind that if you keep on winning big, you will have the tendency to be banned by the bookmakers. Yes we all hate the bookmakers that's for sure however to avoid this, keep your capital at 100 pounds per race. Round off your bets having strange odd amounts. Spread your bets evenly and do not have multiple bets on a single common bookmaker. Keep in mind that if you show a few losses to the bookmaker, you will have the chance to keep on using all by the book and then of course making regular steady profits.
As a review,  All by the book is truly an effective tool to keep the profit's rolling. Whether you use all by the book during weekdays or weekends, you are assured of winnings as long as you play well and intelligently. Of course, there will be losing days but those are very minimal. If you are looking for a steady and consistent performance from a system, All by the book is very much recommendable securing 5-star review.
[ Click Here To See All By The Book]
Review By